Legal Training and Mentoring
According to a recent Gallup survey, only two in 10 MBAs and law degree holders say their education prepared them for full-time employment and only 19% of law degree holders had a mentor who encouraged them to pursue their goals and dreams.*  
Junior legal talent values training and mentorship, but today's law firms are often challenged to provide this kind of support. Budgets for the training of junior talent are frequently cut or eliminated all-together to increase law firm profitability. At the same time, the case loads for partners and senior associates are growing increasingly larger. Leaders in firms and corporate legal departments don't have enough hours in the day to give junior associates the guidance they need to be successful.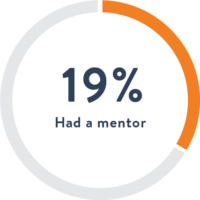 Legal Innovators is bridging these gaps in the law.
We train and mentor high-quality junior legal talent throughout our 2-year work-based learning program.
CURRICULUM
Legal Innovators' curriculum is designed and delivered by leaders in legal education. The modules cover a variety of advanced legal skills including research, writing, hard litigation, M&A, and due diligence. We also teach the business skills that are essential to build quality client relationships. Over the course of our program, our junior legal talent becomes fluent in the latest legal and business technology and applications. 
TRAINING SESSIONS
David Cruickshank leads the monthly training sessions for Legal Innovators. David is a consultant and management skills trainer to AmLaw 200 law firms and professional services firms. Our junior legal talent benefits from his experience as a law professor, practicing lawyer, and head of professional development in large law firms.
EDUCATION
For continuing legal education programs, we partner with Hotshot and the Practicing Law Institute. They provide the highest quality, accredited, continuing legal, and professional education programs.
MENTORSHIP
Mentorship is also a major component of our methodology. We pair our junior legal talent with senior associates, partners, general counsel, or corporate counsel from the law firm or corporate legal department that they will work with. These leaders provide on-the-job guidance and support for our junior attorneys. Our founders — experts in business and the law — also play an active role in mentoring our legal professionals.

"I've trained associates in many AmLaw 100 firms in management and leadership skills. The associates developing their practice-ready skills at Legal Innovators are talented, diverse and hard-working. As they complete their intensive training curriculum and law firm assignments, they will be able to step into practice groups and junior teams at any of the firms I have seen up close."
– David Cruickshank, Principal, Edge International
*Source: Few MBA Law Grads Say Their Degree Prepared Them Well, Gallup, 2018