We're changing many aspects of how the law is practiced,
without sacrificing quality.

"Legal Innovators offers a game-changing solution to a growing challenge in the legal industry: the increasing unwillingness of corporate clients to pay the high rates charged by law firms for first and second year lawyers still learning their trade.  Now, clients and firms can access and grow young, diverse talent without the exorbitant rates compelled by traditional firm salary structures and overhead." – Roland Schroeder, Global Executive Counsel, General Electric Corporate Litigation

"Legal Innovators shares our mission of connecting our graduates – considered some of the best in the country – with top employers in Big Law and corporate legal departments. We especially appreciate their focus on traditionally underrepresented groups. Our graduates receive real world experience, training, and mentorship as part of their program. It's an amazing resource for us and for our students now and in the future." – Amy Jones Mattock, Senior Director, Office of Career Strategy, Georgetown University Law Center

"I've trained associates in many AmLaw 100 firms in management and leadership skills. The associates developing their practice-ready skills at Legal Innovators are talented, diverse, and hard-working. As they complete their intensive training curriculum and law firm assignments, they will be able to step into practice groups and junior teams at any of the firms I have seen up close." – David Cruickshank, Principal, Edge International
Learn how we can help you.
The Legal Innovators Team
Our Co-Founders have known each other for over 25 years. Bryan started his career in the law at Sherman and Sterling, LLC. Jon was Bryan's mentor. Mentoring matters, which is why we are committed to training and mentoring today's junior legal talent.
Bryan Parker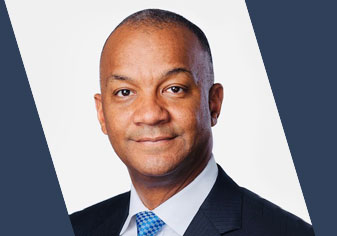 Co-Founder & CEO
Bryan Parker manages the day-to-day operations of Legal Innovators. He understands the needs of Big Law and their corporate clients. Not only was he trained as a lawyer at Shearman & Sterling LLP — he's also a leader in business. He managed venture- and private equity-backed companies in M&A, CEO, and COO roles for over two decades. Today he helps Legal Innovators' users increase efficiency, reduce costs, improve profitability, and reach their diversity and inclusion goals.
Jonathan L. Greenblatt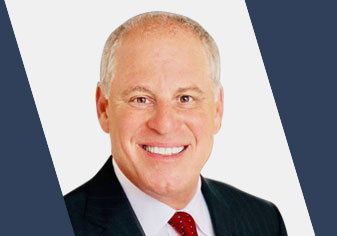 Co-Founder & Chairman
Jonathan Greenblatt's vision for Legal Innovators was born during his 40-year tenure as a lawyer, most recently as a Partner at Shearman & Sterling LLP.  Jon believes the legal industry needs to change its approach to the recruitment, training, and diversity of junior legal talent. He founded the company to increase opportunity for talent from traditionally underrepresented groups, while at the same time helping law firms and their clients increase profitability and reduce legal expenses.
Check out our recent press coverage including this article by  Dan Packel of The American Lawyer | Law.com
Shearman Vet, Silicon Valley CEO Aim to Upend Legal Talent Market With New Startup
Listen:
Interview With Legal Innovators Co-Founders Jon and Bryan
The Legal Roundtable Podcast

| With Alex Brown from the McCormick Group
Learn how Legal Innovators is improving the hiring, pricing, diversity, and inclusion of today's junior legal talent.